We stay consistent with great tasting food, service and professionalism.
---
El Sombrero Springfield
1529 W. Battlefield Springfield, MO 65807
(417)887-8810

Sunday: 11am-8:30pm
Monday through Saturday: 11am-9pm
Welcome to El Sombrero 100% authentic Mexican Restaurant on Battlefield Rd across from HyVee. We invite you to taste from our diverse menu.
Serving Family recipes, and specialty dishes daily.
---

---
We are known for our molcajete which is our signature dish. We are the only Mexican restaurant in Springfield, that uses Ribeye for the Carne Asada dishes.
Family owned and operated since 2012
---

---
We are family focused, everyone is family when they walk in the door. Meeting and Greeting is very special to us. We accept you as our own.
We treat every person that comes through our door with the traditional ma and pa restaurant service.
Serving authentic fresh Mexican dishes daily.
Shrimp Fundido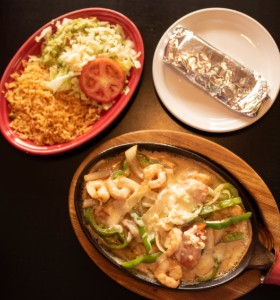 El Molcajete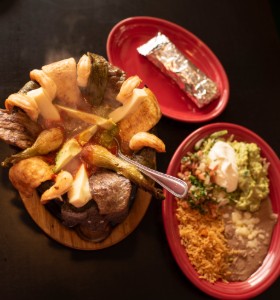 Carne Asada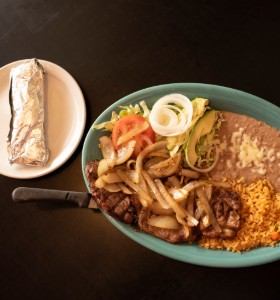 Chori Pollo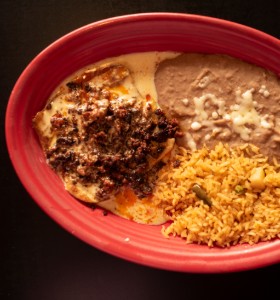 Everyone is family when they walk in the door.
We accept you as our own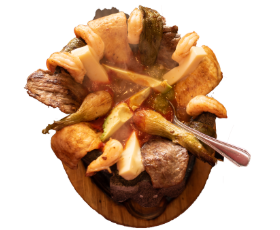 ---
EL MOLCAJETE
Grilled steak, chicken, shrimp, and chorizo, grilled onions, cactus strips and cheese with red and green sauce, served on a hot stone molcajete.
---
$17.99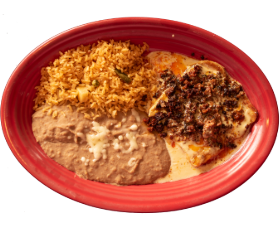 ---
CHORI POLLO
Grilled strips of steak or chicken breasts with onion topped with chile con queso. Served with rice and refried beans.
---
$10.49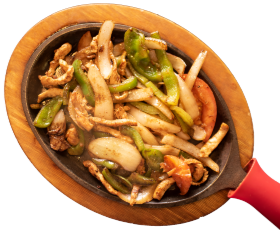 ---
FAJITAS
Grilled tender strips for beef, chicken, or shrimp with onion, bell pepper, and tomato. Served rice, refried beans, guacamole salad and tortillas.
---
$12.99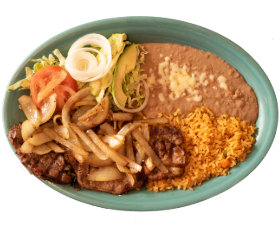 ---
CARNE ASADA
Three soft flour tortillas filled with sliced steak or chicken breast. Served with pico de gallo, rice and refried beans.
---
$17.00