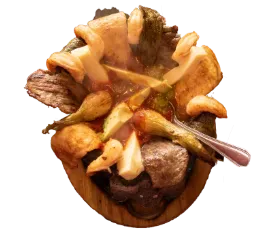 EL MOLCAJETE
Grilled steak, chicken, shrimp, and chorizo, grilled onions, cactus strips and cheese with red and green sauce, served on a hot stone molcajete.
$17.99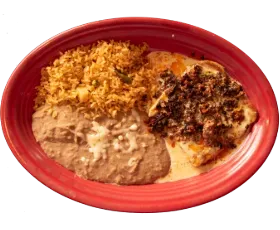 CHORI POLLO
Grilled strips of steak or chicken breasts with onion topped with chile con queso. Served with rice and refried beans.
$10.99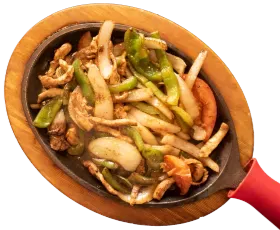 FAJITAS
Grilled tender strips for beef, chicken, or shrimp with onion, bell pepper, and tomato. Served rice, refried beans, guacamole salad and tortillas.
$12.99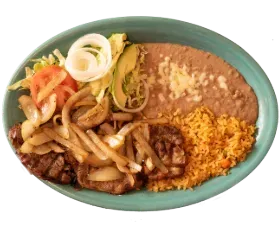 CARNE ASADA
Three soft flour tortillas filled with sliced steak or chicken breast. Served with pico de gallo, rice and refried beans.
$17.00